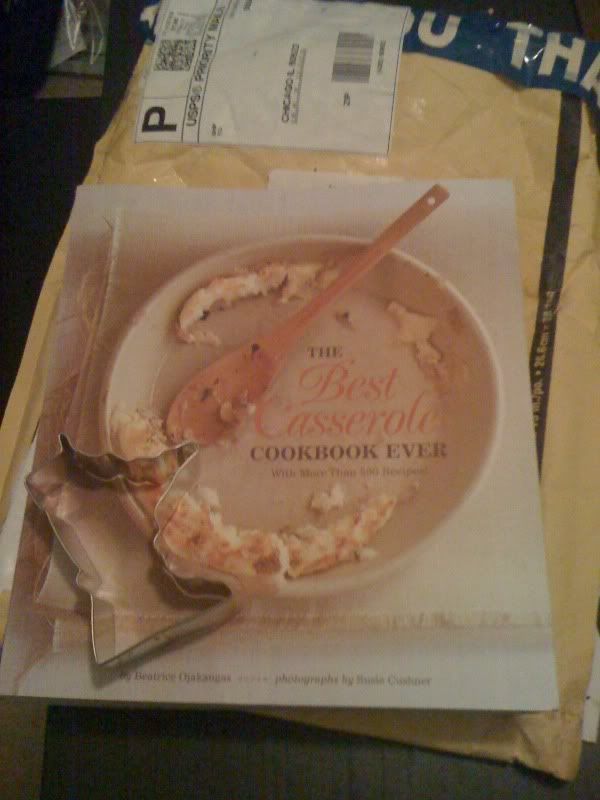 You might know that you have the bestest best friend in the world when she goes home to visit and sends you this as a suprise care package...
1.The Best Casserole Cookbook...ever
2. A Minnesota shaped cookie cutter
Man does that lady know what I love. I can't wait to crack open the casserole cook book and get cracking on some goulash asap. We did just have a hot dish night last month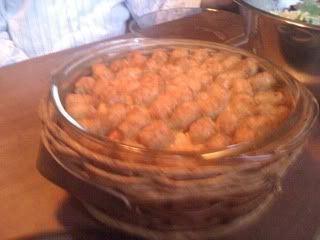 What up tater tot??...and there were rumblings about another. I'm sure I can find some sweet puppy to impress even the most discerning casserole critic.
In other news, knitting related, I have FINISHED (!!!) my first sweater ever, I've just got to sew on my buttons and it will be gracing these sweet pages soon enough. I'm also about half way though my That Girl sweater and as soon as I get off my casserole obsessed butt to take some photos I will be updating about it in here as well.