Sunday, October 9, 2011
The thing about holiday knitting is you think knitting three of the same thing is a good idea. Until you're knitting the third one. Luckily they knit up fast!
Thursday, October 6, 2011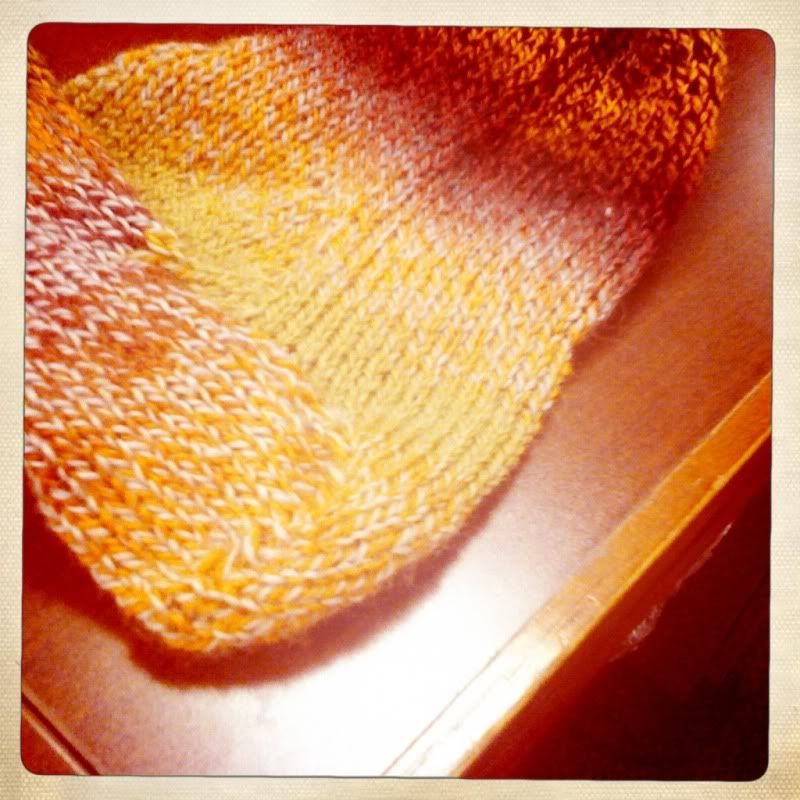 Sunday Snapshot is a little late this week because I was too busy KNITTING to even mosey my way over to my camera. or this blog. or the internet. Ok, well not THAT busy. But I did knit up this lovely toe up sock in three days. THREE DAYS.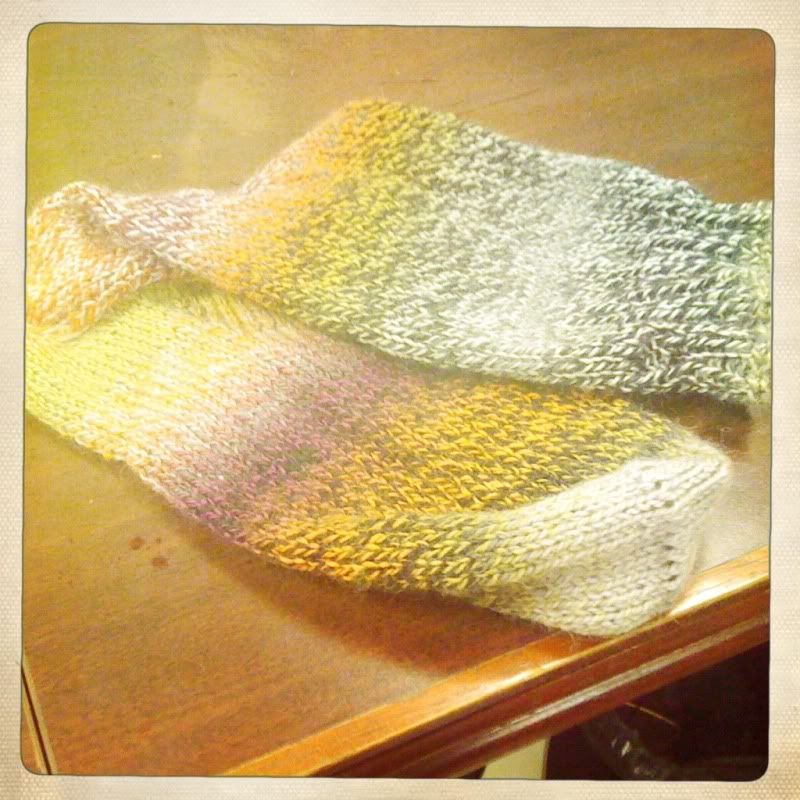 Even for me, that's a crazy speed. This is the third pair of toe up socks that I've knit and I have to say, I think I'm completely converted. They just seem to fly off my needles. It is also the first time I've worked with such beautiful variegated yarn. This was a Christmas present last year from my lovely sister-in-law. I set it aside because it wasn't really "my" colors and I wasn't sure what to do with it. But, inspiration struck and now they will be finding a very very happy owner in two short months. Have no fear loyal followers, I've already started the second one.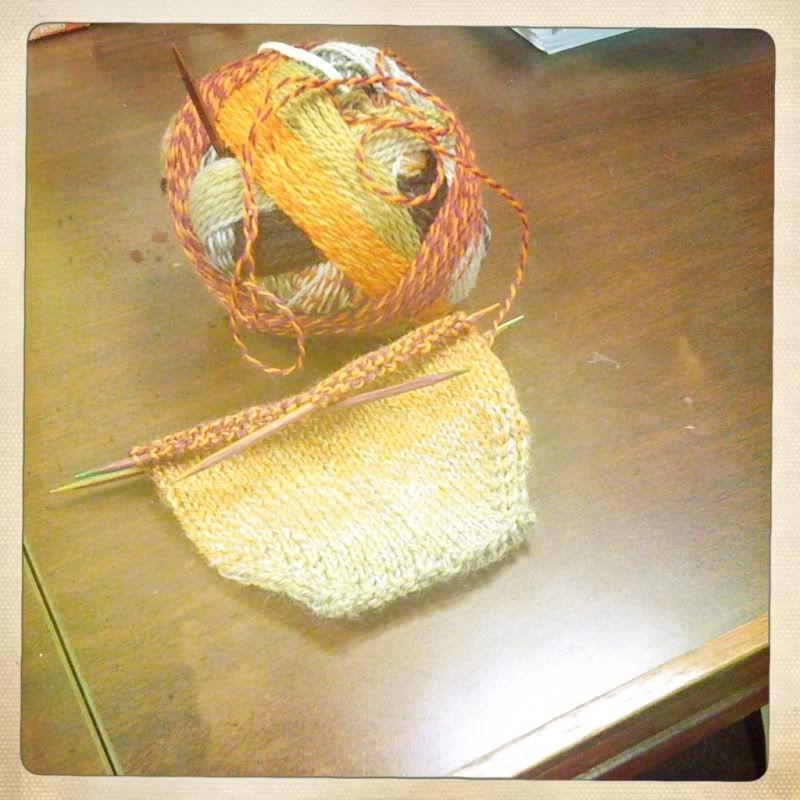 Holiday Knitting FTW!