Well my obsession with granny squares has continued. This week I made an extra large granny square to double as a baby blanket. It was for one of my co-workers soon to be niece. Their family is originally from New Oreleans and even though they are having a girl they are very anti-pink so I settled on some classic colors: MARDI GRAS.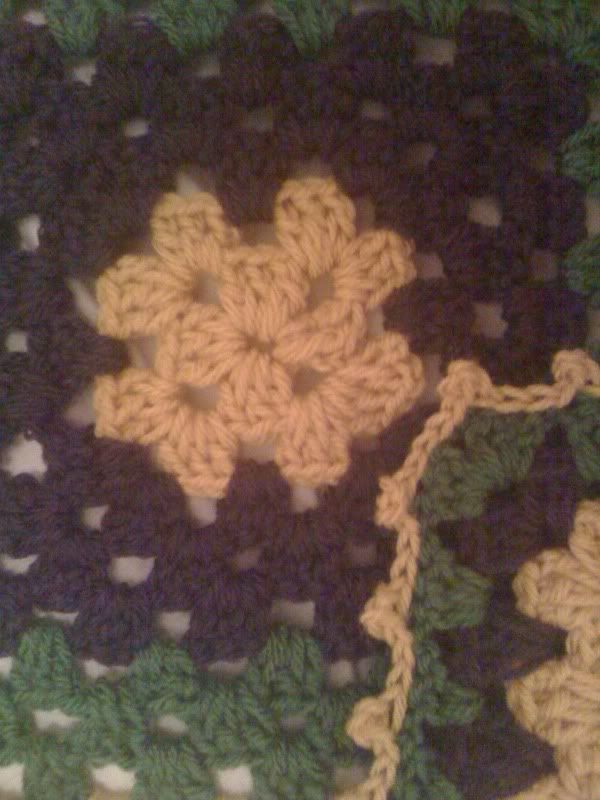 festive and fun. I almost feel like I should throw in a pair of beads to the gift package.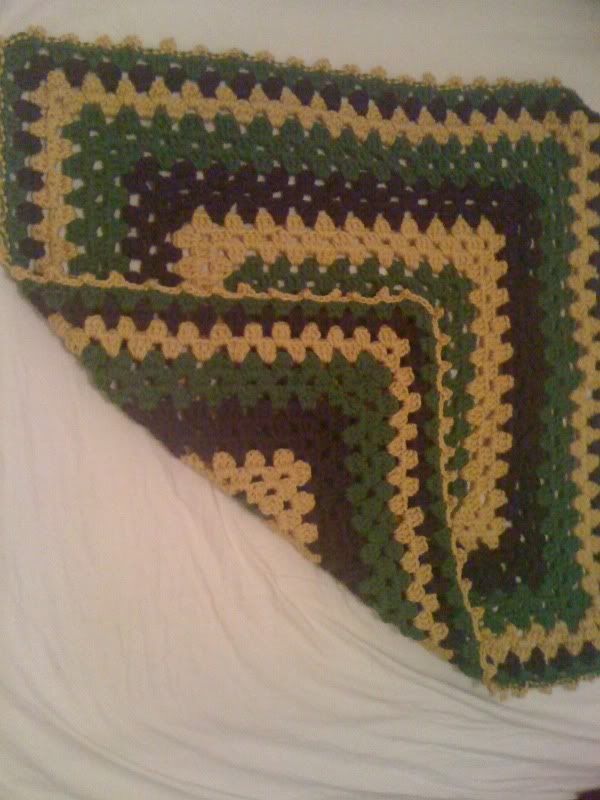 This is the first blanket I've ever crocheted and I'm pretty pleased with the results. Not too shabby for learning two weeks ago.
It looks so cute all folded up ready to go out the door tomorrow.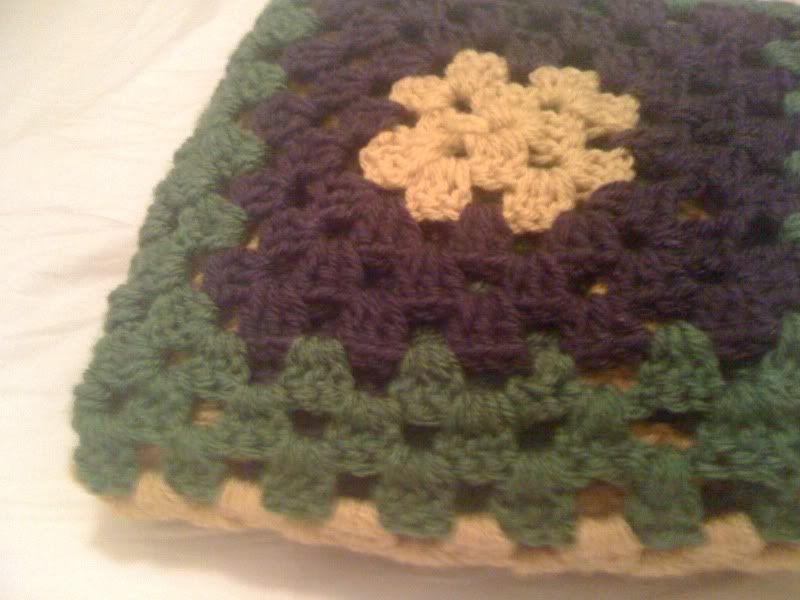 Now I just need to get started back up on my sweater, and finish my husbands socks oh and keep working on a crochted blanket for the house. It seems like the lists never end.