Taking advantage of a borrowed car the husband and I decided to take a little trek out to Ikea this evening.
Our trip allowed me to turn my yarn/craft corner from this: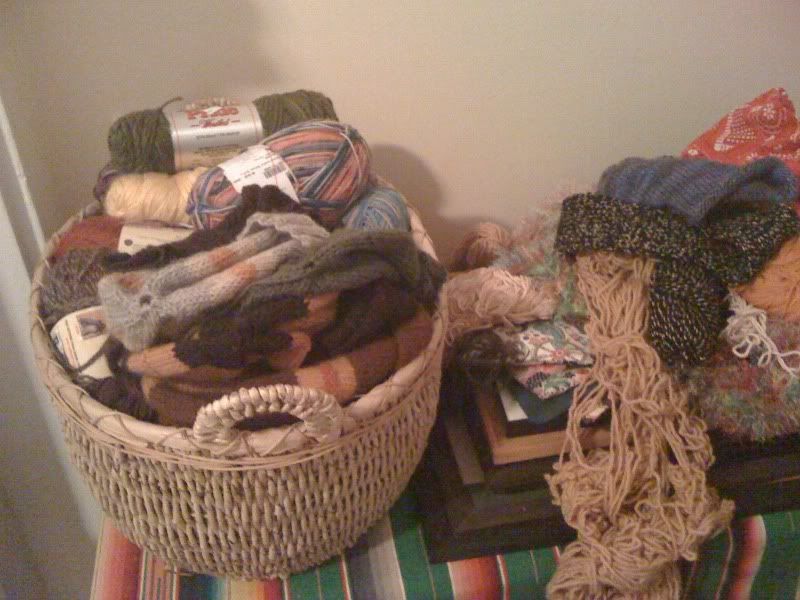 Into this: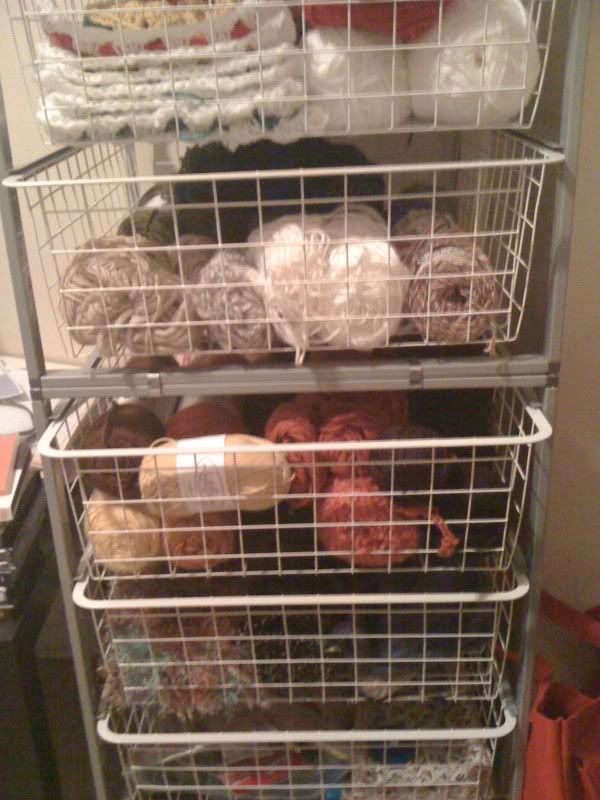 It was great, I got to pull out and look at all the yarn I've been stashing recently. I was surprised at how little I had once I put it all away and it wasn't overflowing all over the place. Now the hard part will be resiting more yarn shopping now that I know I have the room. Luckily I have an order coming in from
Knit Picks
any day now.
Another really great feature of my new shelves is that I can sort not only my yarns out but I have space for finishing projects and in progress projects. I have a set of granny squares that I'm making up for a blanket for the husband and they haven't been so cute stuffed into my shopping totes.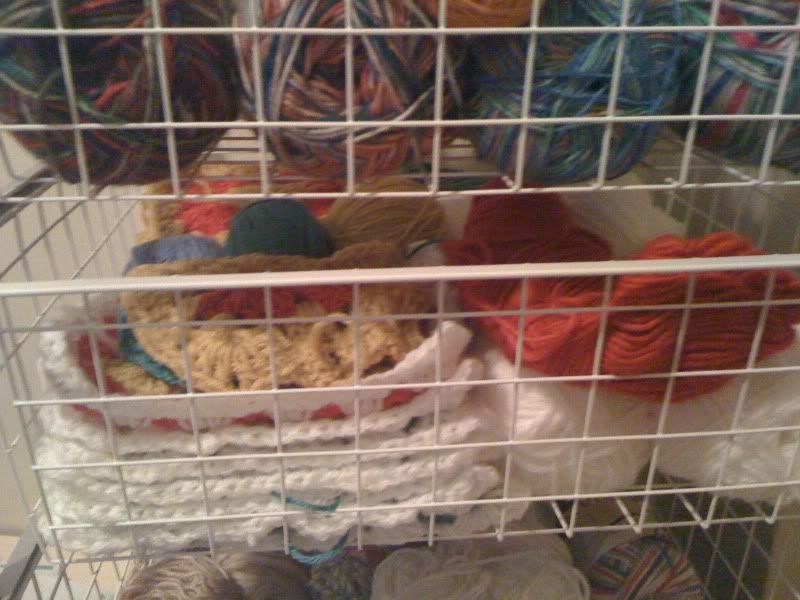 Much cuter option.
I'm so excited to be organizing and sorting, its going to make starting and finishing projects so much easier!