Throughout this last week the weather in Chicago has been steamy and beautiful. I have to admit that I have been spending most of the time stuck inside in air conditioning but I did manage to pull together a little picnic with my friend Madelyn on Friday morning.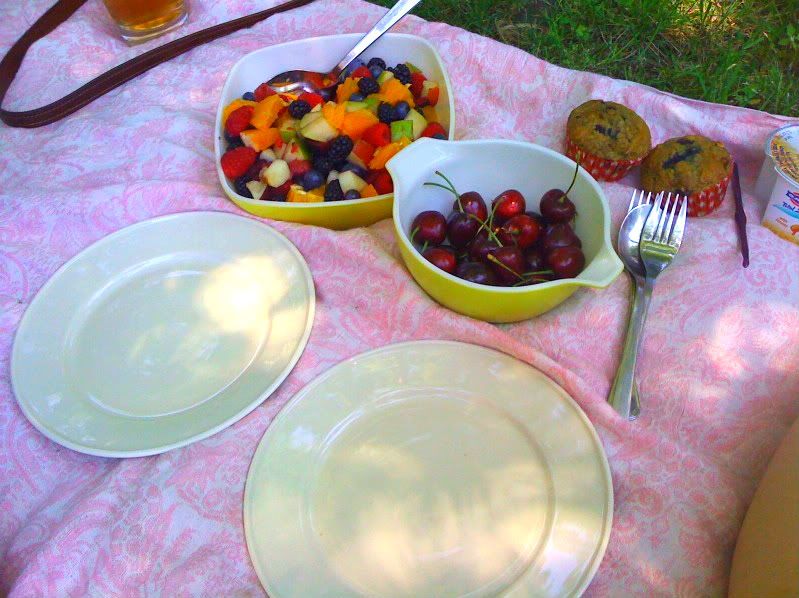 It was great to get together and chat and knit. I'm still slogging away on my sweater, updates to follow soon. I did manage to take a little break to make this adorable baby hat for one on my co-workers.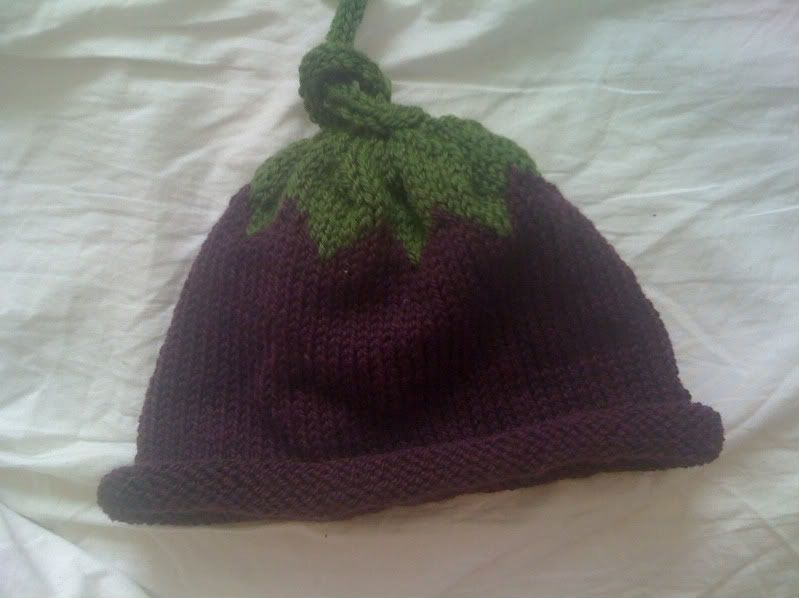 She saw an eggplant hat on a baby last winter and couldn't get it out of her head. She found
this
pattern and asked if I could knit it up for her. It was a quick project and so cute when it was finished. I just hope that it fits the cute little baby head it was meant for. I don't see a lot of infant heads in my daily life so I kind of had to guesstimate the size a little bit. I hope it all works out, I can just imagine how cute its going to be on a bald little baby head.
The last month and half of summer will hopefully be a little less crazy then the beginning and I'm hoping that there will be more time for backyard picnics, relaxing and of course knitting. Every day would be a great day if I could just sit down and relax with one of these: