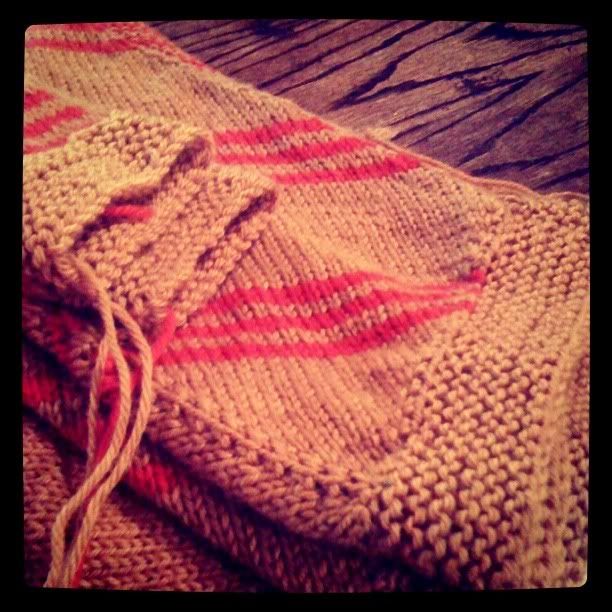 Week 7 saw us finishing the sleeves. I managed to finish a few days earlier so I busted out the bottom band as well. I'm loving the way that the garter stitch looks and it feels so soft and springy.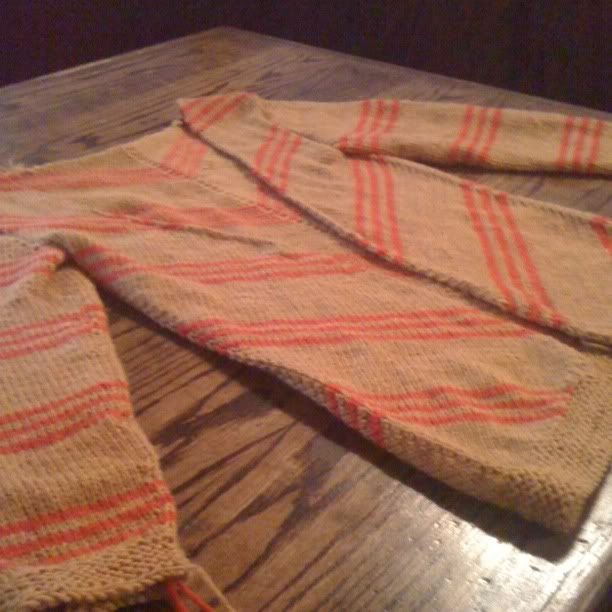 I'm loving how light and smooth the
Swish
feels, especially on the previously blocked body. I can't wait to see the collar come to fruition. Just a collar, some buttons, and weaving in all those pesky ends stand between me and my delancey sweater wearing days!