It's been a busy month around here without any internet access. Luckily my frown is getting turned upside down by my new internet connection! It took AT&T 10 days longer than they should have and I spent a combined total of two hours on the phone but it is finally working.
The good news about being on hold is that you can get lots of knitting done with your phone on speaker.
This week I started and finished my sleeves for my beatnik sweater.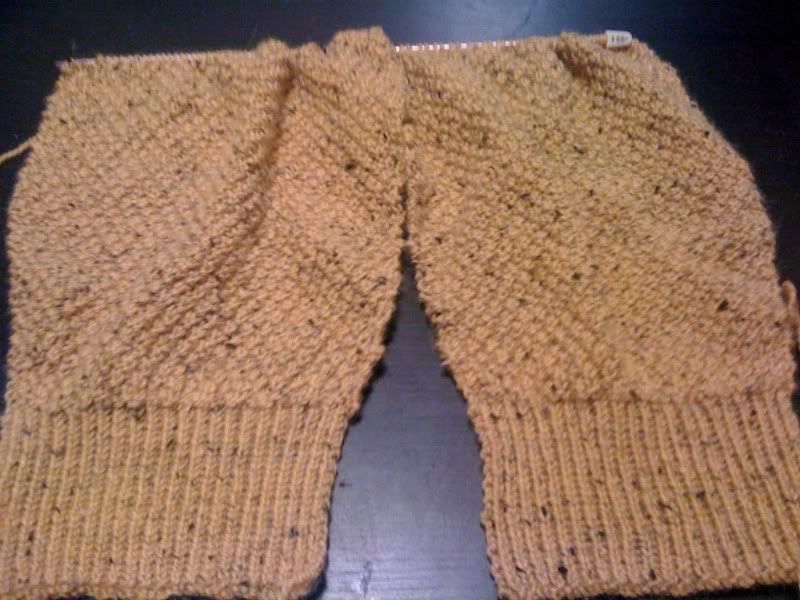 I'm using Allyson's method of knitting two sleeves at once. It helps them fly by faster and keeps the mistakes the same on both. I am notoriously bad at counting rows so knitting them together means they are always the same exact size.
I'm trying to keep on with the body of my sweater but I've gotten a little discouraged, I've got the shoulder shaping on the back to finish and then the entire front.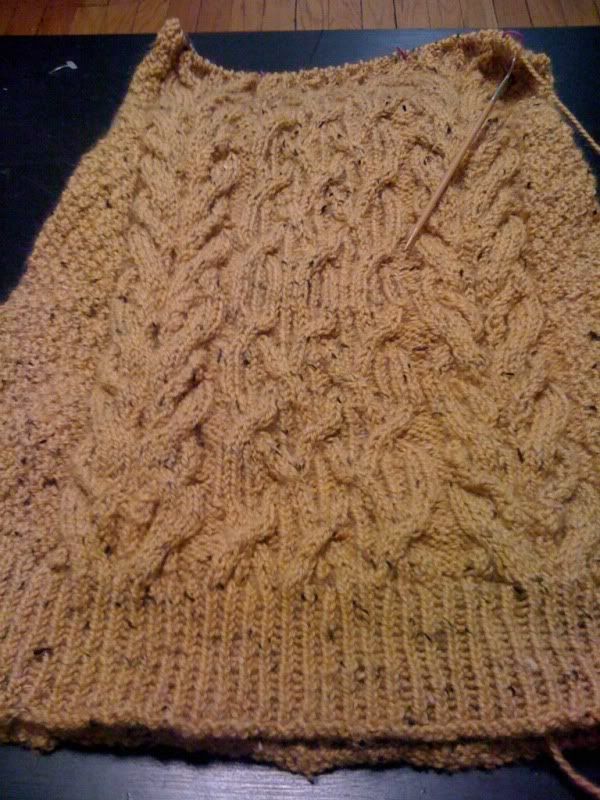 I'm taking the beloved mega bus up to Minnesota this weekend so I'm going to have lots of time to finish up my body and seem my sleeves into my sweater. After that I just have the collar to do. There is a slim chance I might finish in time with everyone else!! But I'm not holding my breath, it's more important to finish than to finish it in time with everyone else.
I've got a few more projects sitting around on my needles that I'll try to get up here in the next few weeks and once my (very belated) Christmas gifts for my family once I've finally distributed them.