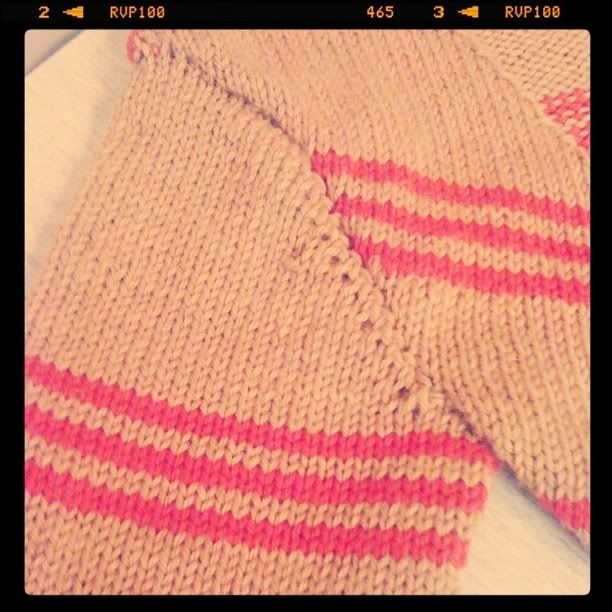 For the next three weeks we're going to be working the sleeves. The construction of these sleeves like most of the sweater is a little unusual. You pick up stitches around the sleeve and work short rows to create a "cap" for you shoulder to slip into. Then you knit the sleeve down pretty normally, working your stripes as you go and decreasing along the way.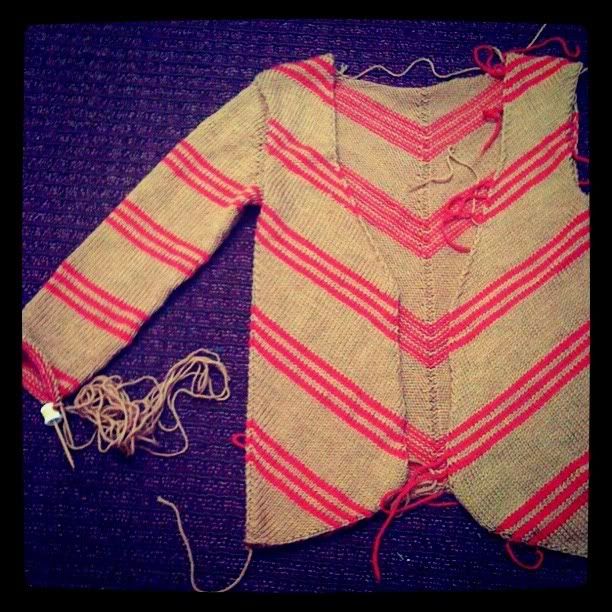 I have really short arms and so even though I've finished most of my first sleeve I didn't even complete the full section of decreases. I'm could only fit 3 stripe repeats in and am going to get some creative fudging going on before I go into the cuff. I don't them to be too loose so I'm probably going to decrease down a bunch more stitches than what the pattern calls for and also knit the cuffs in a smaller needle size to tighten them up a little more.
I love that I can try it on as I go and I'm so excited that I almost have most of a real sweater!