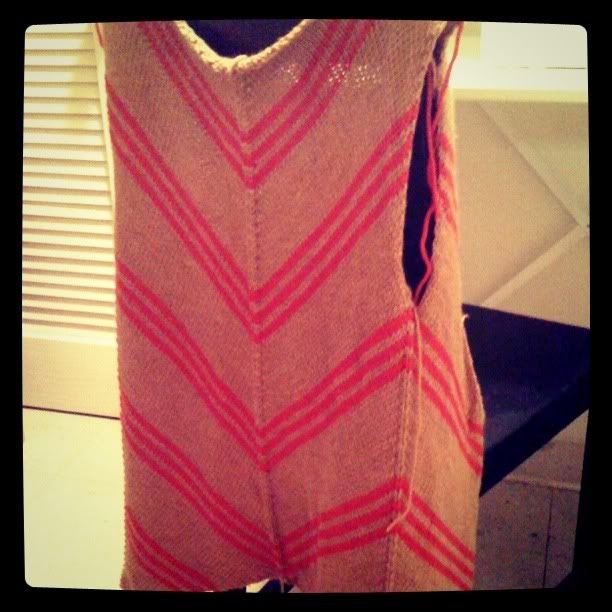 This week was a rest week. A chance to get caught up, work on other projects or get a head start if you so like. I bet you guys could guess what I did... Well if it was start 18 billion new projects (Okay, 4) then you would be right. I was planning on weaving in all the ends from those adorable stripes but instead I just got the shoulders seamed.
It's a pretty sexy vest. The good news is I did block it out and was worried about how much it had grown and how light the fabric felt/how lose the gauge was. But once I let it dry and I tried it on, the length is looking good. I'm still a little worried about it getting "pulled down" or stretch out once I get the whole thing put together, but I had a great tip through the forum that super wash yarn (which I'm using) does well in the dryer after blocking. So I'll be trying that for sure once I block the whole thing.
The next two weeks have us working on the sleeves. I'm excited but let's see if I can put down my other 18 billion projects.