I made this cute
yoga mat bag
for
Calley
, my secret santa through the
Sweatshop of Love
Secret Santa Swap. I had never meet Calley before but through some internet creeping I was able to discover that she was studying to be a yoga instructor. I thought this gift would be both adorable and practical- my favorite combination! It was breeze to knit up and the construction was interesting. I did make a few mistakes on the lace pattern but luckily it's still just as useful.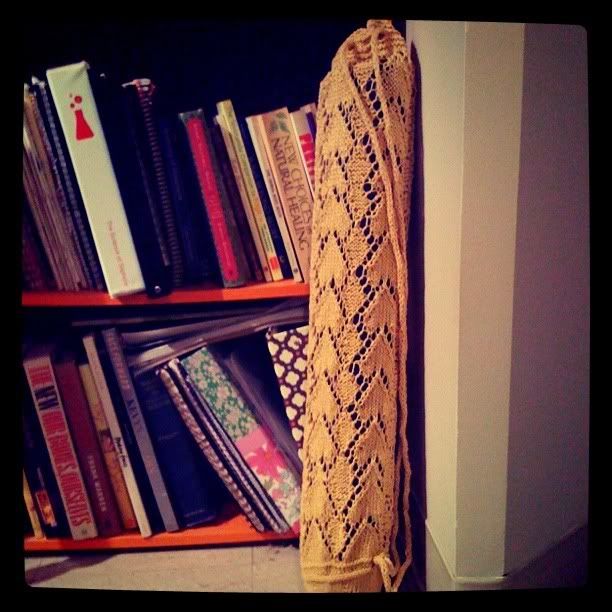 It's so cute I feel like I just might need to make one for myself! Although it's going to have to take a place at the back of a very very long list.
ALSO today,
my design sneak peak
was featured over at
Holla Knits
. Check it out and see what's going on with this exciting and new project.