Well we've just finished our Week 1 of our
Knit Along.
I'm enjoying the construction of this sweater very much.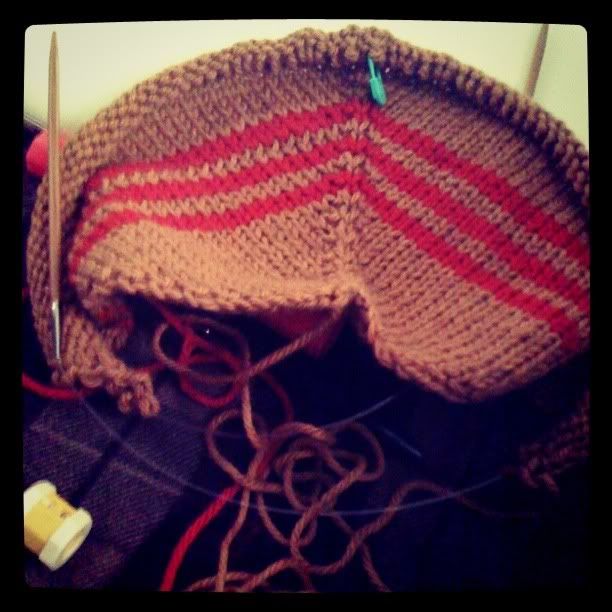 You start out with 5 STITCHES for each side triangle and increase on your way up. The side triangles are then connected and you knit the body up from there, the are triangles pulled out as they are connected, to create the bottom of your sweater. It is really interesting construction and a great way to highlight the stripes.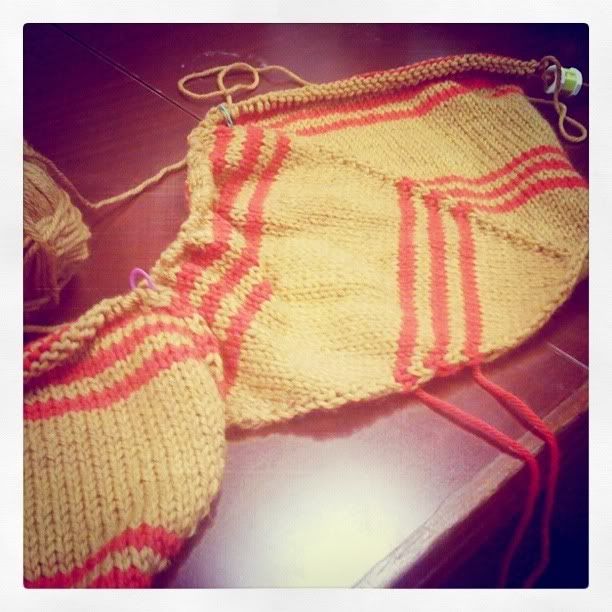 many other people have mentioned how addictive/exciting it is to see this sweater come together and I completely agree. I even knit a few rows past our week 1 goal just to finish out my striping pattern. I'm following the shortened version of this sweater (short torso hey!) so this up coming week I have a few less inches to knit then everyone else.
I'm really loving how quickly this knits up, and the
Swish DK
is a pleasure to work with. This pattern is written with a lot of row counting (it's integral to the process) and I've even managed to stay on top of that so far. Thanks to this little trusty row counter.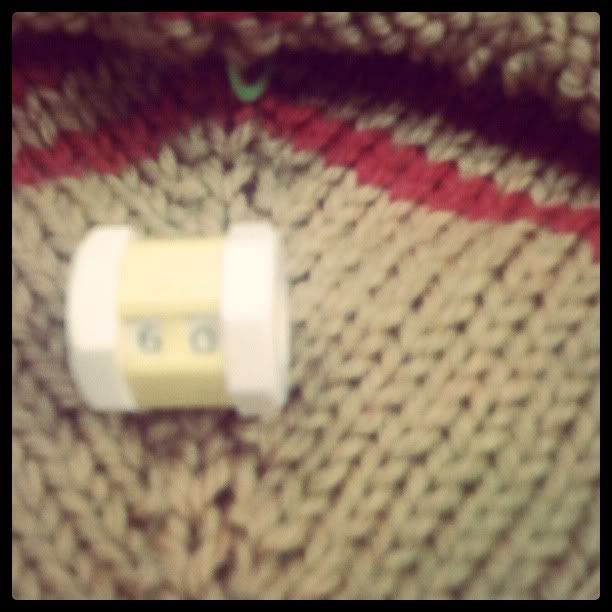 Others have talked about their methods whether it's writing down row numbers and crossing them out, hash marks on a post it or smart phone aps, the consensus is- go with what works for you. I've never really used a row counter on a project before, although I happened to have a few tucked away in the corner of a knitting drawer. I'm glad I unearthed this baby because as much as I am a fly by the seat of my pants knitter, that method would not have worked for this pattern. I'm looking forward to next week, I have a feeling I might even make it past the week two goal (shhhhh, don't tell!)