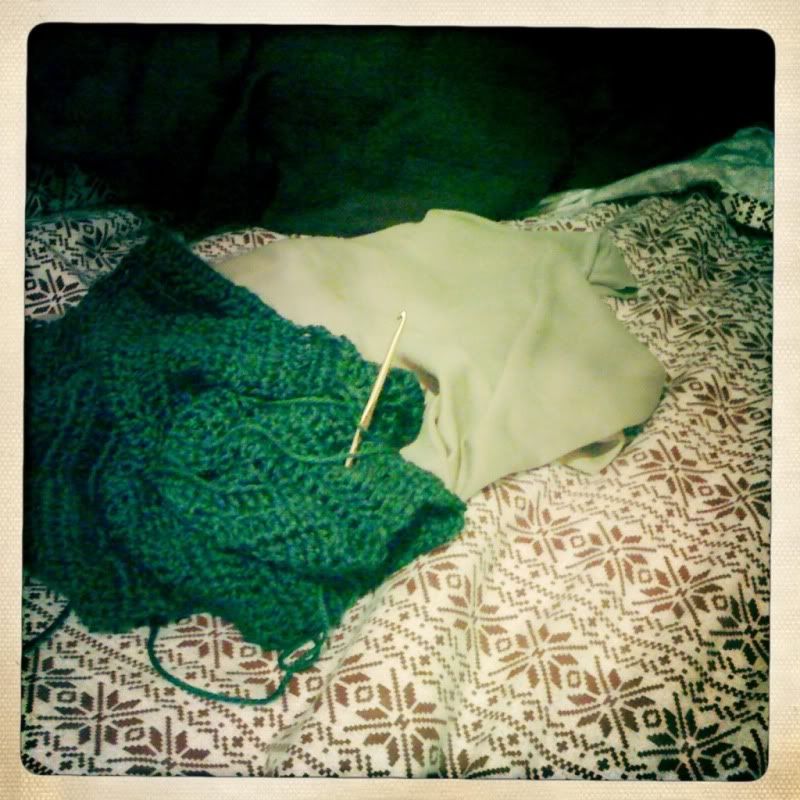 On Saturday I took a workshop from Allyson of
Sweatshop of Love
fame at
the Knitting Workshop
. I learned how to make
a half fabric/half crocheted infinity scarf
. I've been so busy with it since I learned on Saturday I haven't had time for anything else! Okay, that might not be entirely true, I may have a selfish sweater lurking on my needles somewhere close by, but more on that later.
This beauty is going to be a gift for a lovely someone for Christmas. I felt like it was appropriate to photograph it on my decidedly holiday sheets! Made out of equal parts fabric and crochet (although you could alter the crochet into knit like in
this project
) this sucker is already half done from the start thanks to the inclusion of fabric. I love how quickly this is flying by and it makes a great option for all of those last minute holidays gifts sure to pop up.