Starting December off right! I've working on my holiday gifts ferociously for the past few weeks.
The latest installment is a gift for my lovely step father. I found
this
delightful pattern on raverly a few days ago and realized that this yarn would be perfect: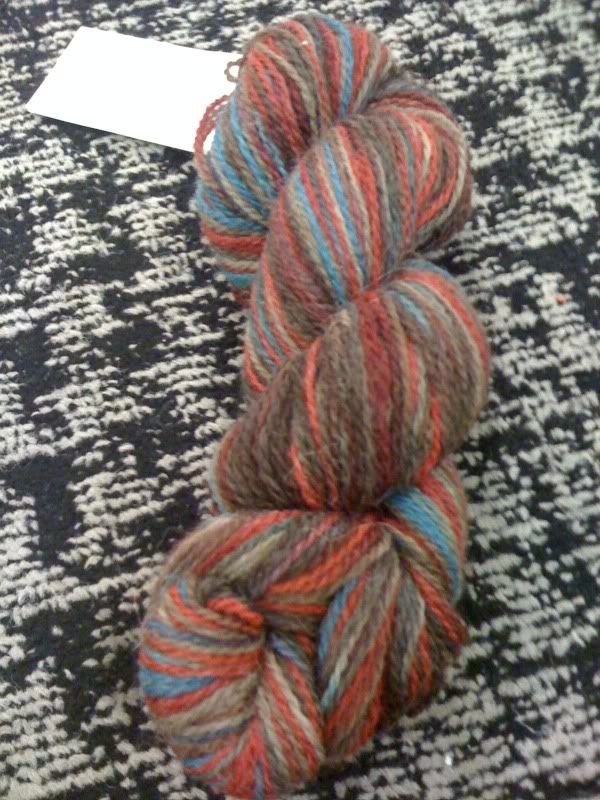 Knit Picks Imagination Hand painted yarn. A lovely blend of alpaca and merino wool. The best part is the color name: WILD WEST. I have to admit that's part of what attracted me to it.
I've finished the first one and just need to plow through the next one. So excited to get these done! They are super super soft and I love how great the yarn looks. You can't really see the colors very well in the pictures but its a soft brown with some olive, blue and red through it. DEEEElightful.